tours
\ Suitable for Athletes to Families. Various Routes are here! /
why Tokyo Great Cycling Tour ?
There are many reasons to choose TGCT, but the following four are main!
CONVENIENT OFFICE
Space for leaving big suitcases and equipped with a shower – suitable for a last tour before heading back to the airport! We will enjoy beers / drinks with snacks together after the tour.
VARIOUS ROUTES
full-day tours (6hours) and a half-day tour (3hours) visiting both touristy and non-touristy spots!
news
Free of charge for children born in 2006, the same age as us! From December 1, 2016 – February 28, 2017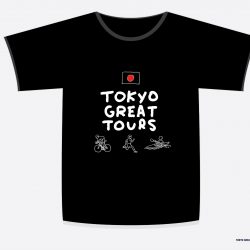 To celebrate our 10th. anniversary, we have a special campaign – "Win at paper-rock-scissors to get a TGCT shirt!" After the tour we will give a gift, our logo T-shirt for the winner. The  campaign is held everyday from November 1 – 30, 2016.
Previous
Next