" Through Sumo wrestler's town to Asakusa, the oldest temple in Tokyo"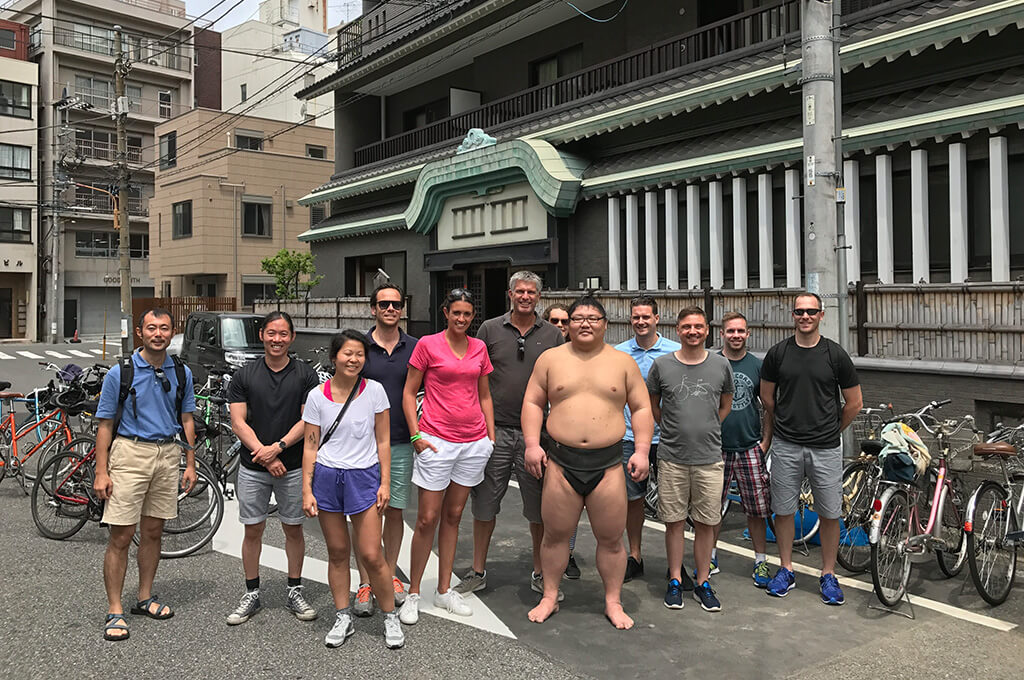 High lights
This is the second route we created in 2009.The route show you northern east of central Tokyo and we want to show you the most popular tourist attraction, Sensoji temple in Asakusa.
Nihomhashi bridge, historical area with famous shops and restaurants
The old and charming town, Nigyocho
Sumo wrestler's home town, Ryogoku
The oldest Buddhist temple in Tokyo, Senso-ji in Asakusa
Cycling through Ueno park
Small and narrow backstreets in Hongo area near University of Tokyo
The Imperial Palace
…and more!
TripAdvisor Traveler Rating 5/5
Route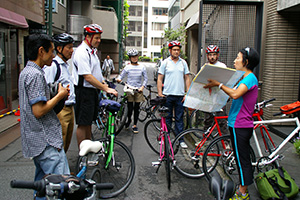 1. Departure 09:00
09:00 Meet at our office :
1-3-2, Shinkawa, Chuo-ku, Tokyo
Registration, Review of General Guidelines
*Please remember that if you are late for the 9:00 a.m. departure time, we may not be able to wait.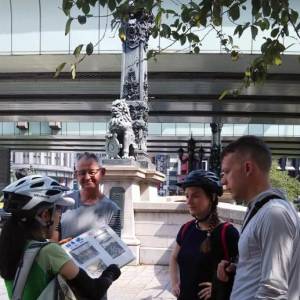 2. Nihombashi
The historic beautiful bridge located in the middle of the traditional shopping area.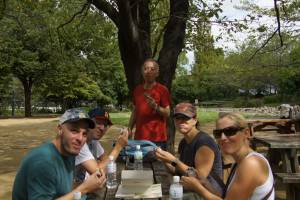 3. Old town, Ningyo-cho
The charming old area. We will stop by Japanese sweet shop and enjoy them at the local park.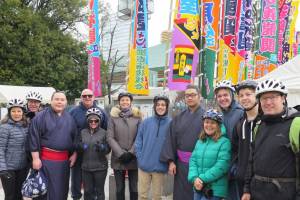 4. Ryogoku – Sumo wrestler's town
If we are lucky enough we will have a chance to see the wrestlers.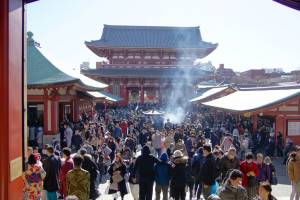 5. Asakusa – Sensoji
The oldest temple in Tokyo We have free time there after lunch.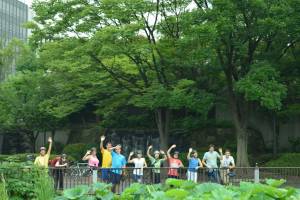 6. Ueno park
Beautiful with cherry blossoms in spring and lotus flowers in summer.

7.The University of Tokyo
Short break at the campus. It is the oldest university in Japan . And then cycle through cozy backstreets in Hongo area.

8. The Imperial Palace
Imperial Palace will be the last stop!

9.Goal 15:00
Goal! Our office.

TripAdvisor Traveler Rating 5/5
PRICE & DIFFICULTY
12,000 Japanese Yen
(including tax,rental bike, box lunch, bottle of water, guide. )
★★ (Easy, terrain is mostly flat)
REMARKS
Capacity :
Maximum 15 persons (Minimum 2 persons)
Reservation :
Prior reservation is needed
Cancellation :
If you'd like to cancel the tour, please let us know in advance, there are some guests who are on the waiting list. Thank you for your cooperation!
— Further questions, please see 'FAQ' page.