tours
\ Suitable for Athletes to Families. Various Routes are here! /
Tour Calendar
\ If you have any question about the availability of your preferred route etc.,
please ask us through the chat window shown below (right) or email:
info@tokyocycling.jp
 /
Please see "TOUR" page for the details of each tour.
■
Nearly Full.
■
FULL sorry!!
■
"Any Tour" is open for reservations - the first booking can choose the route !
\ Sincere request /
Please send us an e-mail or a call if you cancel the tour. We won't charge you any fee, but please remember there might be some more people on the waiting list wanting to take that tour! Thank you for your cooperation!
why Tokyo Great Cycling Tour ?
There are many reasons to choose TGCT, but the following four are main!
CONVENIENT OFFICE
Space for leaving big suitcases and equipped with a shower – suitable for a last tour before heading back to the airport! We will enjoy beers / drinks with snacks together after the tour.
VARIOUS ROUTES
full-day tours (6hours) and a half-day tour (3hours) visiting both touristy and non-touristy spots!
news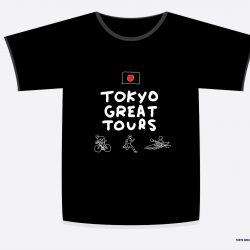 To celebrate our 10th. anniversary, we have a special campaign – "Win at paper-rock-scissors to get a TGCT shirt!" After the tour we will give a gift, our logo T-shirt for the winner. The  campaign is held everyday from November 1 – 30, 2016.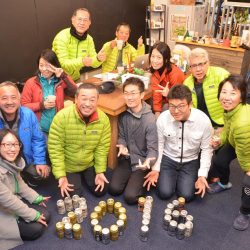 This year, 2016 will be our 10th anniversary ! We are now getting ready to carry out some campaigns, so please look forward for it !
Previous
Next