\ Suitable for Athletes to Families. Various Routes are here! /
why Tokyo Great Cycling Tour ?
東京グレートサイクリングツアーを選ぶ理由
There are many reasons to choose TGCT, but the following four are main!
CONVENIENT OFFICE
Space for leaving big suitcases and equipped with a shower – suitable for a last tour before heading back to the airport! We will enjoy beers / drinks with snacks together after the tour.
VARIOUS ROUTES
full-day tours (6hours) and a half-day tour (3hours) visiting both touristy and non-touristy spots!
We won Japan Tourism Award and the prize of Director General, Japan Tourism  Agency.  Thank you for your contribution!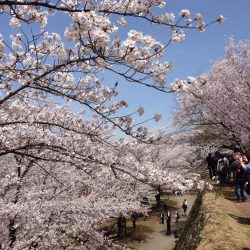 Cherry blossoms (Sakura) season is the busiest season for all tour operators in Japan, and us, too! Some of the tours are getting fully booked, so please hurry up if you want to ride under Sakura blooming trees!!
Previous
Next