"Through bustling Roppongi to Meiji forest (1603-2020)"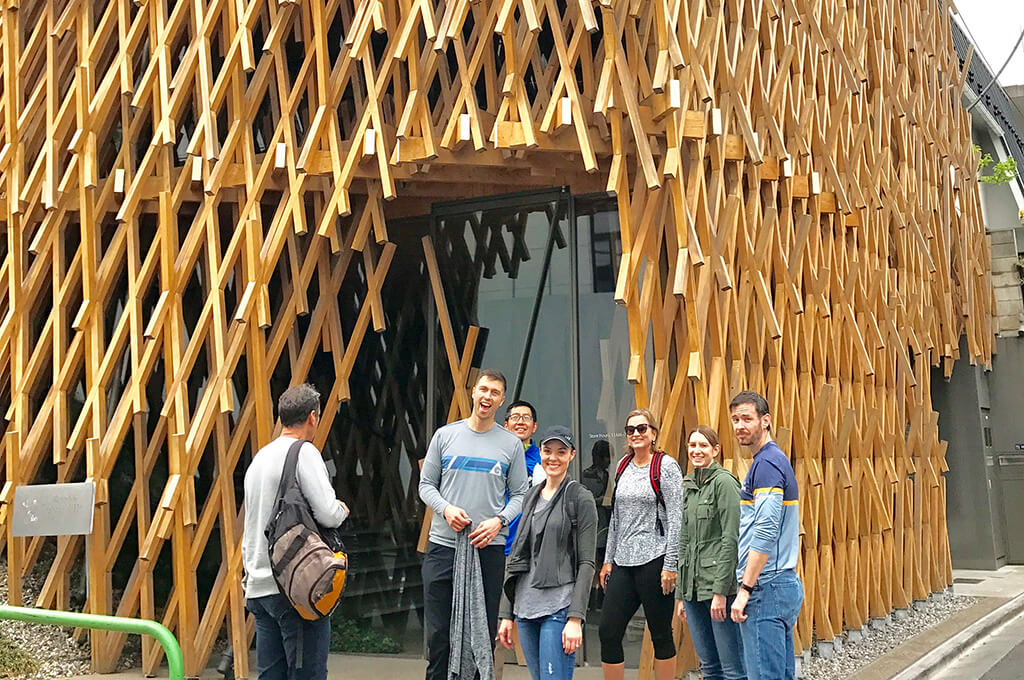 High lights
・Shopping and culture places, Ginza, Omotesando, Roppongi
・Meiji Shrine (walking tour)
・The Guest House, the Diet, the Imperial Palace
and more!
Route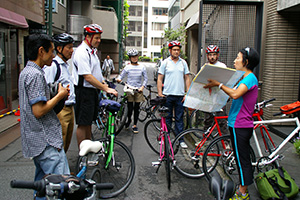 1. Departure 09:00
09:00 Meet at our office :
1-3-2, Shinkawa, Chuo-ku, Tokyo
Registration, Review of General Guidelines
*Please remember that if you are late for the 9:00 a.m. departure time, we may not be able to wait.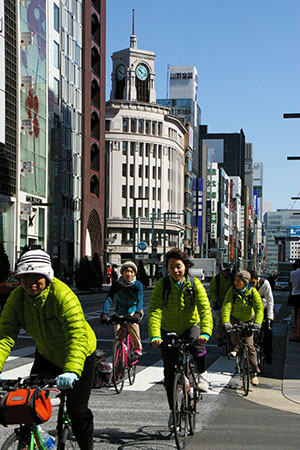 2. Tsukiji and Ginza area
About 10 min. to Tsukiji, then to Ginza, the most luxurious shopping town in Japan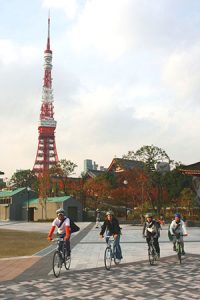 3. Shiba Park
You can closely look up Tokyo Tower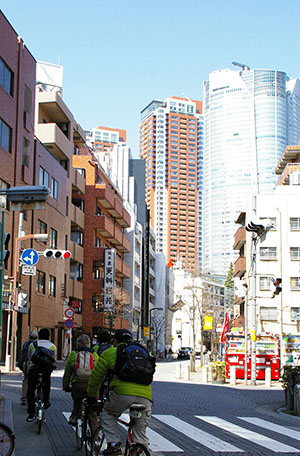 4. Azabu-Juban and Roppongi area 10:00
Various Embassies in Azabu-Juban, lots of bars and pubs busy at night in Roppongi. A little bit hilly!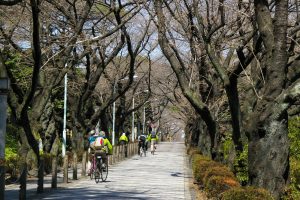 5. Aoyama to Omotesando
Riding through the Aoyama Cemetery could be a special experience?!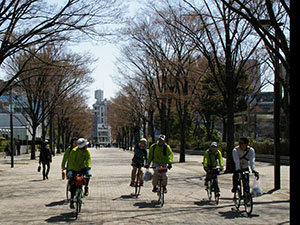 6. Yoyogi Park (lunch) 11:30
Lots of young people playing music, dancing and practicing interesting performances.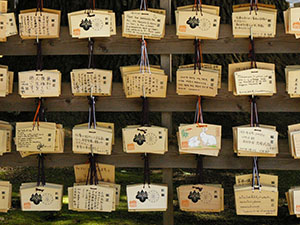 7. Meiji Shrine (walking tour about 45 min.)
If we are lucky, we'll see a beautiful Japanese style wedding.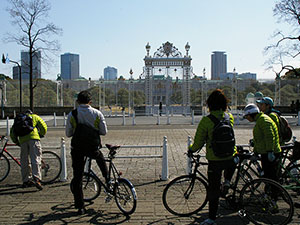 8. Jingu Gaien, The Guest House, Yotsuya area 14:00
A few hills. Will ride by Harajuku Takeshita Dori, but won't go down the street. It's too crowded to go by bike!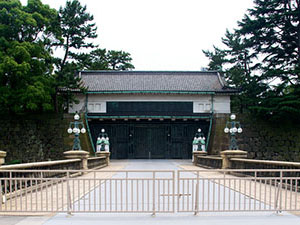 9. The Diet house, The Imperial Palace
The tour is almost ending…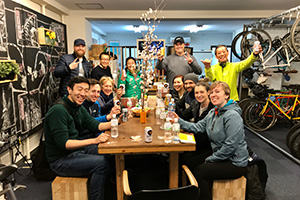 10. Goal 15:00
Our Office

PRICE and DIFFICULTY
10,000 Japanese Yen
(including tax,rental bike, box lunch, bottle of water, guide. And 1% of the fare will be donated to 'One percent for the planet' project)
★★★ (Intermediate, A bit hilly and will be riding on the road. Participants should be experienced in cycling and / or be physically fit)
REMARKS
Capacity :
Maximum 15 persons (Minimum 2 persons)
Reservation :
Prior reservation is needed
Cancellation :
No cancellation charge (Please give us e-mail or call in advance)
If you'd like to cancel the tour, please let us know in advance, there are some guests who are on the waiting list. Thank you for your cooperation!
— Further questions, please see 'FAQ' page.