"Through bustling Roppongi to Meiji forest (1603-2020)"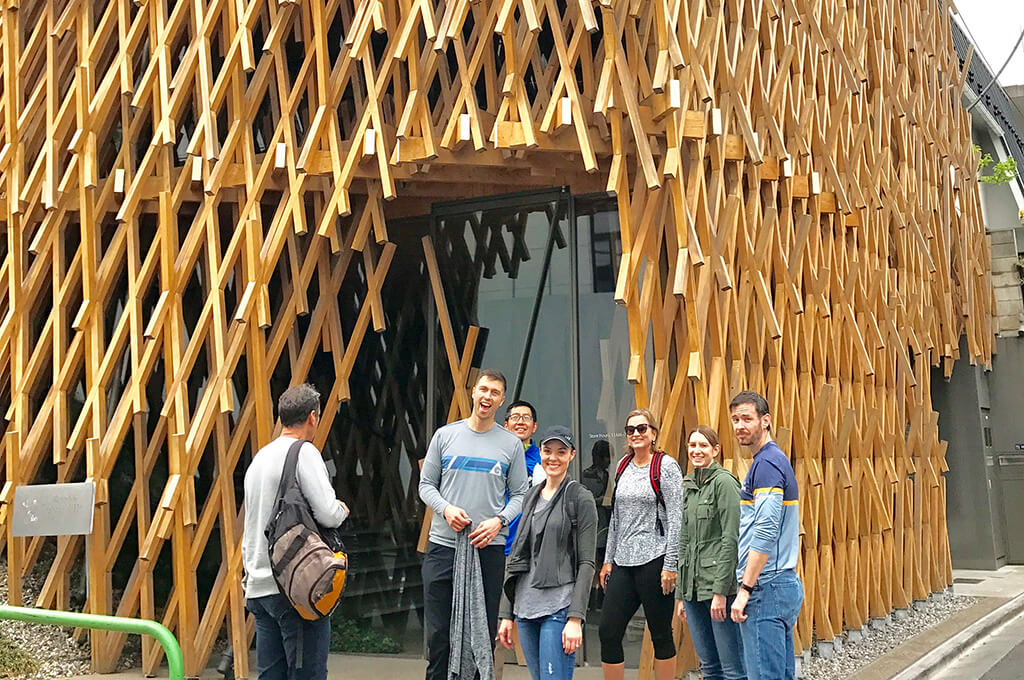 High lights
This is the third route we made in 2011 after the Great East Japan Earthquake. We would like to cover west part of central Tokyo.The main attraction is the biggest Shinto shrine in Tokyo, Meiji Shrine.
Form the area developed in Edo period to the area still changing especially for 2020 Olympic
Highend shopping districts such as Ginza, Roppoingi and Omotesando
Lots of unique beautiful architectures
Picnic at Yoyogi park (if the weather permits)
Meiji Jingu Shrine, the biggest Shinto Shrine in Tokyo
…and more!
TripAdvisor Traveler Rating 5/5
Route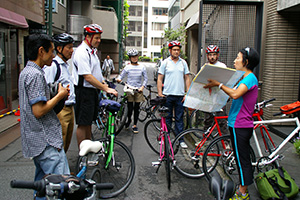 1. Departure 09:00
09:00 Meet at our office :
1-3-2, Shinkawa, Chuo-ku, Tokyo
Registration, Review of General Guidelines
*Please remember that if you are late for the 9:00 a.m. departure time, we may not be able to wait.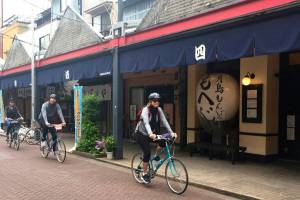 2. Tsukuda Island, Tsukishima and then Tsukiji Outer market
Lots of reclaimed lands were develped in the end of 1800's Tsukishima Monja street has about 70 Monja and Okonomiyaki restaurants.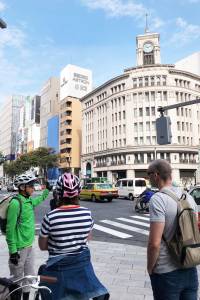 3. Ginza
The most prestegious shopping are in Japan Ginza main street has many international brand name stores.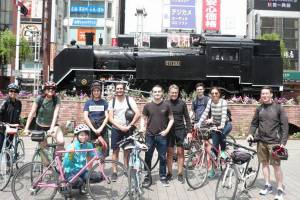 4. Shimbashi stationk
The oldest railway station in Japan. Drop by the traditional Japanese sweet shop.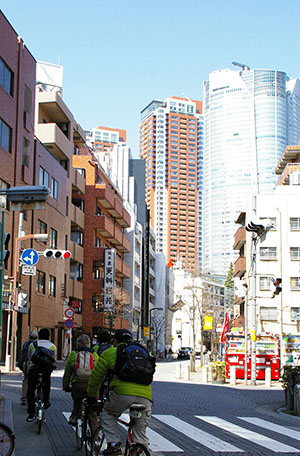 5. Azabu to Roppongi
Various Embassies in Azabu-Juban, lots of bars and pubs busy at night in Roppongi. A little bit hilly!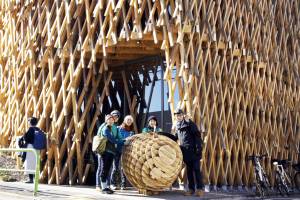 6. Aoyama to Omotesando
Both are luxury shopping area Many brand name shops in this area, too. The architectres are interesting to see.



7. Yoyogi Park
It's a large park right infront of the stadium built for 1964 Olympic (by Mr. Kenzo Tange) We will have picnic lunch if the weather is fine.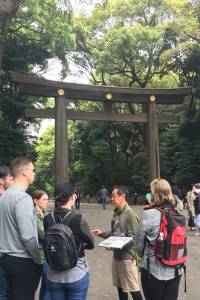 8. Meiji Shrine (walk about 30 – 40 min)
The biggest Shinto shrine in Tokyo We will walk to the main building.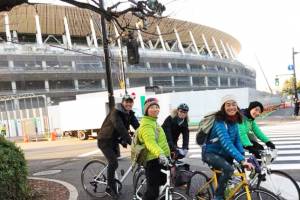 9. Gingu Gaien, Geihinkan
A few hills. Will ride by Harajuku Takeshita Dori, but won't go down the street. It's too crowded to go by bike!


10. The Diet House to the Imperial Palace
Riding through the Governmential area to the Imperial Palace, our last stop.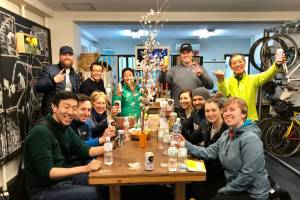 11.Goal
Our Office

TripAdvisor Traveler Rating 5/5
PRICE and DIFFICULTY
12,000 Japanese Yen
(including tax,rental bike, box lunch, bottle of water, guide. )
★★★ (Intermediate, A bit hilly and will be riding on the road. Participants should be experienced in cycling and / or be physically fit)
REMARKS
Capacity :
Maximum 15 persons (Minimum 2 persons)
Reservation :
Prior reservation is needed
Cancellation :
If you'd like to cancel the tour, please let us know in advance, there are some guests who are on the waiting list. Thank you for your cooperation!
— Further questions, please see 'FAQ' page.