" The Narrow Road to Northwest of City, where survived the fire disaster."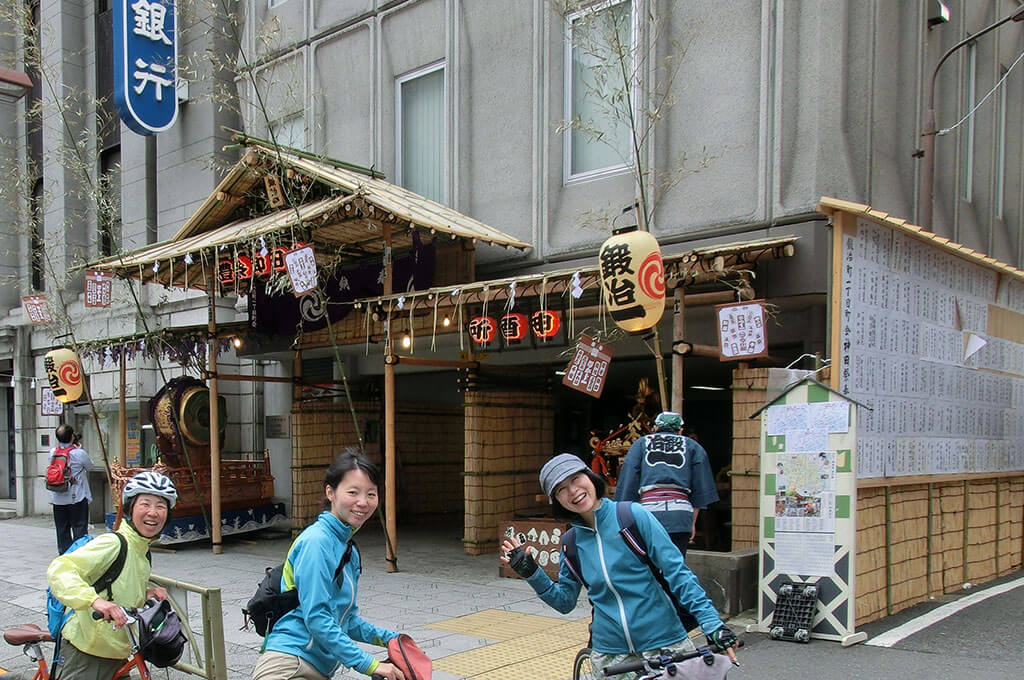 Highlights
The end of 2017, we created this route for those who have joined our tour a few times already! The tour visit northern west part of central Tokyo.
Sugamo, local shopping street, very popular among senior people with young heart
Zoshigaya, old historical area with many small and quiet shrines and cemetery
Korakuen and Higohosokawa Teien, Japanese garden
Gokokuji Temple
…and more!
TripAdvisor Traveler Rating 5/5
Route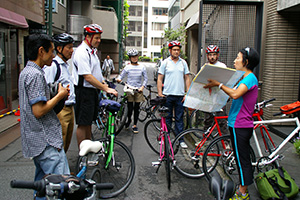 1. Departure 09:00 am
Meet at our office :
1-3-2, Shinkawa, Chuo-ku, Tokyo
Registration, Review of General Guidelines
*Please remember that if you are late for the 9:00 a.m. departure time, we may not be able to wait.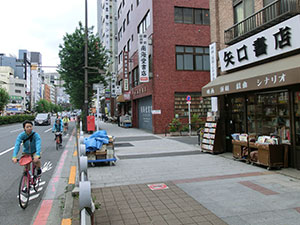 2. Kanda / Jimbocho
Various sports goods shops.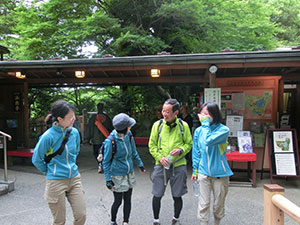 3. Koishikawa Korakuen
A Japanese garden which used to be a mansion of a local feudal lord in Edo period.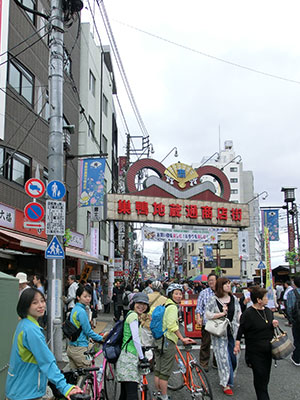 4. Sugamo Togenuki Jizo Shopping Street 10:30 am
A local and popular shopping street known as "Harajuku for old ladies".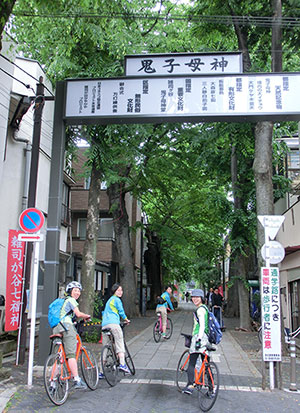 5. Kishimojin Temple and Zoshigaya Cemetery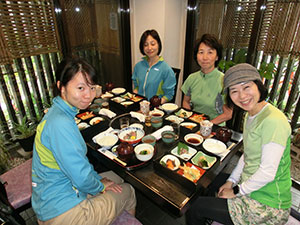 6. Zoshigaya Area Lunch Time 12:30 pm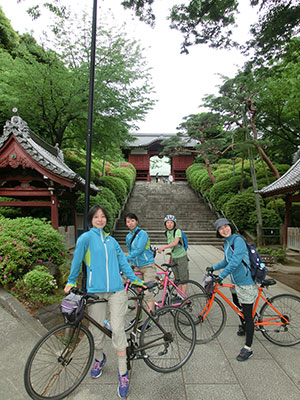 7. Small Hill Climb to Gokokuji Temple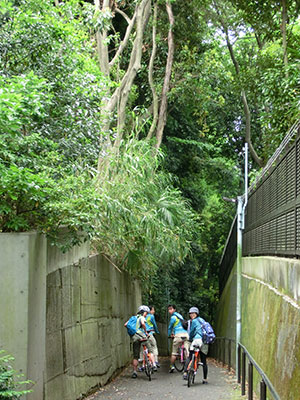 8. Some Ups and Downs to Another Japanese Garden for Short Break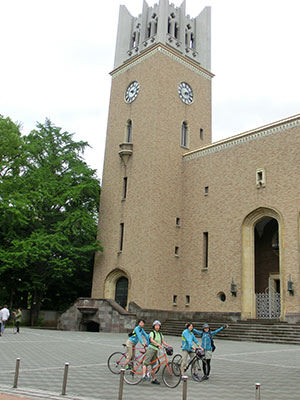 9. Waseda University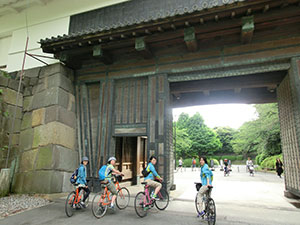 10. Imperial Palace
Cycle through residential area to the moat of the Imperial Palace and back to the office.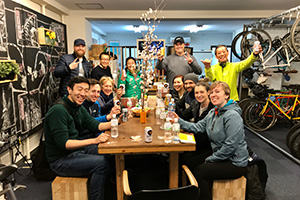 11. Goal 15:00
Goal! Our office.

TripAdvisor Traveler Rating 5/5
PRICE and DIFFICULTY
12,000 Japanese Yen
(including tax,rental bike, box lunch, bottle of water, guide. )
★★★★ (Hard. Participants should be experienced in cycling and/or be physically fit.)
Distance: 30 km
REMARKS
Capacity :
Maximum 15 persons (Minimum 2 persons)
Reservation :
Prior reservation is needed
Cancellation :
If you'd like to cancel the tour, please let us know in advance, there are some guests who are on the waiting list. Thank you for your cooperation!
— Further questions, please see 'FAQ' page.