"Cross many bridges to the only beach in Tokyo."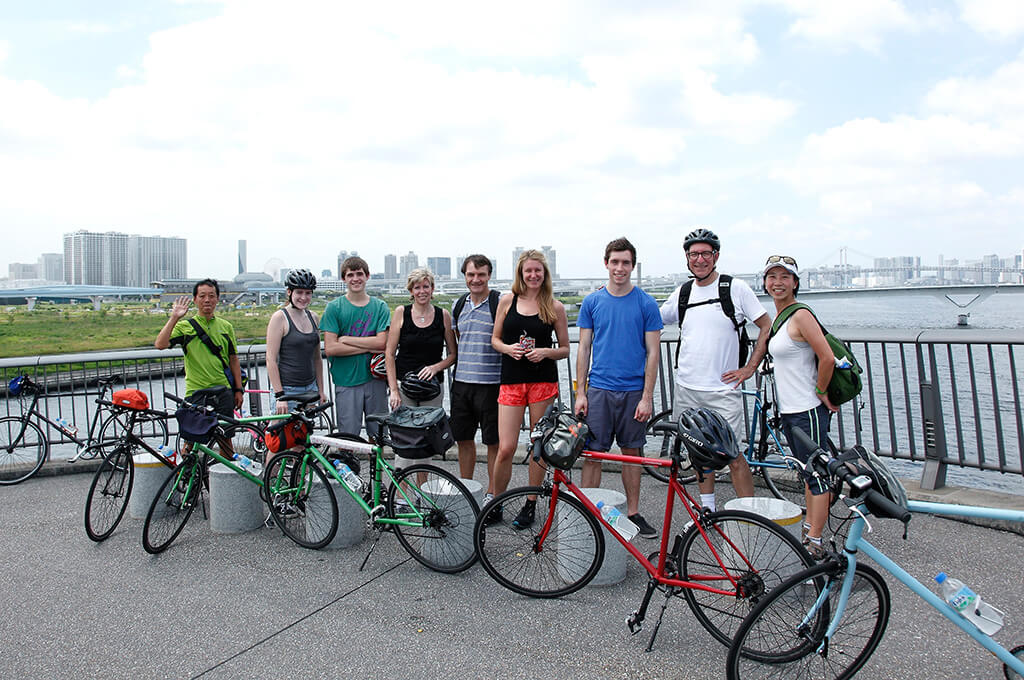 High lights
This is the route we created as our first route when we started our bike tour in 2006.
The route show you the contrast between new and old Tokyo and it includes "must see" attractions in Tokyo, too.
Cycling along beautiful Sumida river and stop at one of the oldest area in Tokyo, Tsukuda Island
World famous Tsukji Fish Market. The whole sale market is now located in Toyosu, but Tsukiji area is still foodie's paradise!
About 20 minutes ferry ride between Odaiba and Hinode, passing under Rainbow bridge. Beautiful Tokyo Bay's view *The ferries are currently out of service. (As of Spring 2022)
An old Buddhist temple, Zojoji in front of Tokyo Tower
A small lovely Shito shrine at Mt. Atago
The Imperial Palace
…and more!
TripAdvisor Traveler Rating 5/5
Route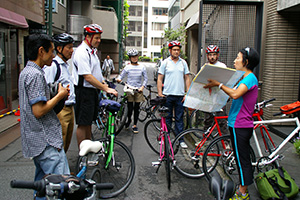 1. Departure 09:00
09:00 Meet at our office :
1-3-2, Shinkawa, Chuo-ku, Tokyo
Registration, Review of General Guidelines
*Please remember that if you are late for the 9:00 a.m. departure time, we may not be able to wait.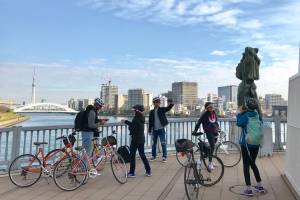 2. Riding along Sumida River
Sumida river is a mother river of central Tokyo. Cherry blossoms in Spring time are just gorgeous. Stop at Chuoohashi bridge over Sumida for photo shootin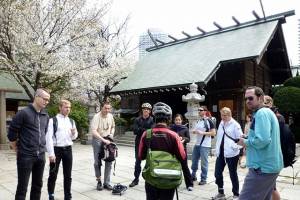 3. Tsukuda-Jima
A former fishermen's island which survived Tokyo Great Earthquake. We will stop at old Shinto shrine.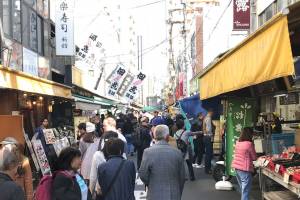 4. Tsukiji Outer market
Although professional market has moved to new location, we will visit Tsukiji Jogai (outer market). Check out their fresh seafood, vegetable etc.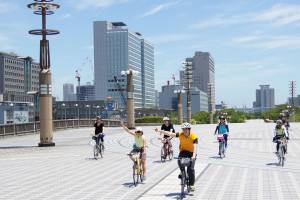 5. Crossing many bridges to water front area via Toyosu market
Lots of landfilling in 1960-70's. Manmade lands are connected by bridges. New mareket was opend in 2018 in Toyosu.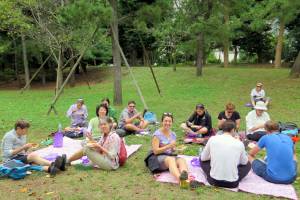 6. Lunch at Odaiba
When weather is fine, we will have a picnic lunch with Bento box. Or we will go to a restaurant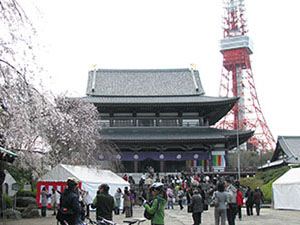 7. Zojoji Temple and Tokyo Tower
Do you know the difference between a temple and a shrine?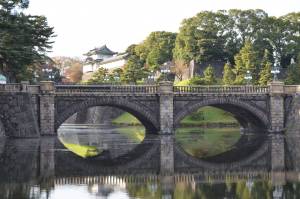 8. The Imperial Palace
The last stop before our goal. The Emperor and The Empress are living here!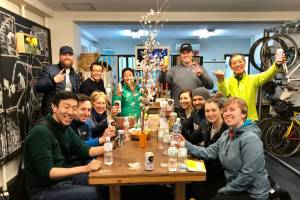 9.Goal 15:00
Goal! Our office.

TripAdvisor Traveler Rating 5/5
PRICE and DIFFICULTY
12,000 Japanese Yen
(including tax,rental bike, box lunch, bottle of water, guide)
★★(Easy, but have to cross many bridges
REMARKS
Capacity :
Maximum 15 persons (Minimum 2 persons)
Reservation :
Prior reservation is needed
Cancellation :
If you'd like to cancel the tour, please let us know in advance, there are some guests who are on the waiting list. Thank you for your cooperation!
— Further questions, please see 'FAQ' page.