"Meet the most famous Haiku poet, Basho and visit the area he used to live."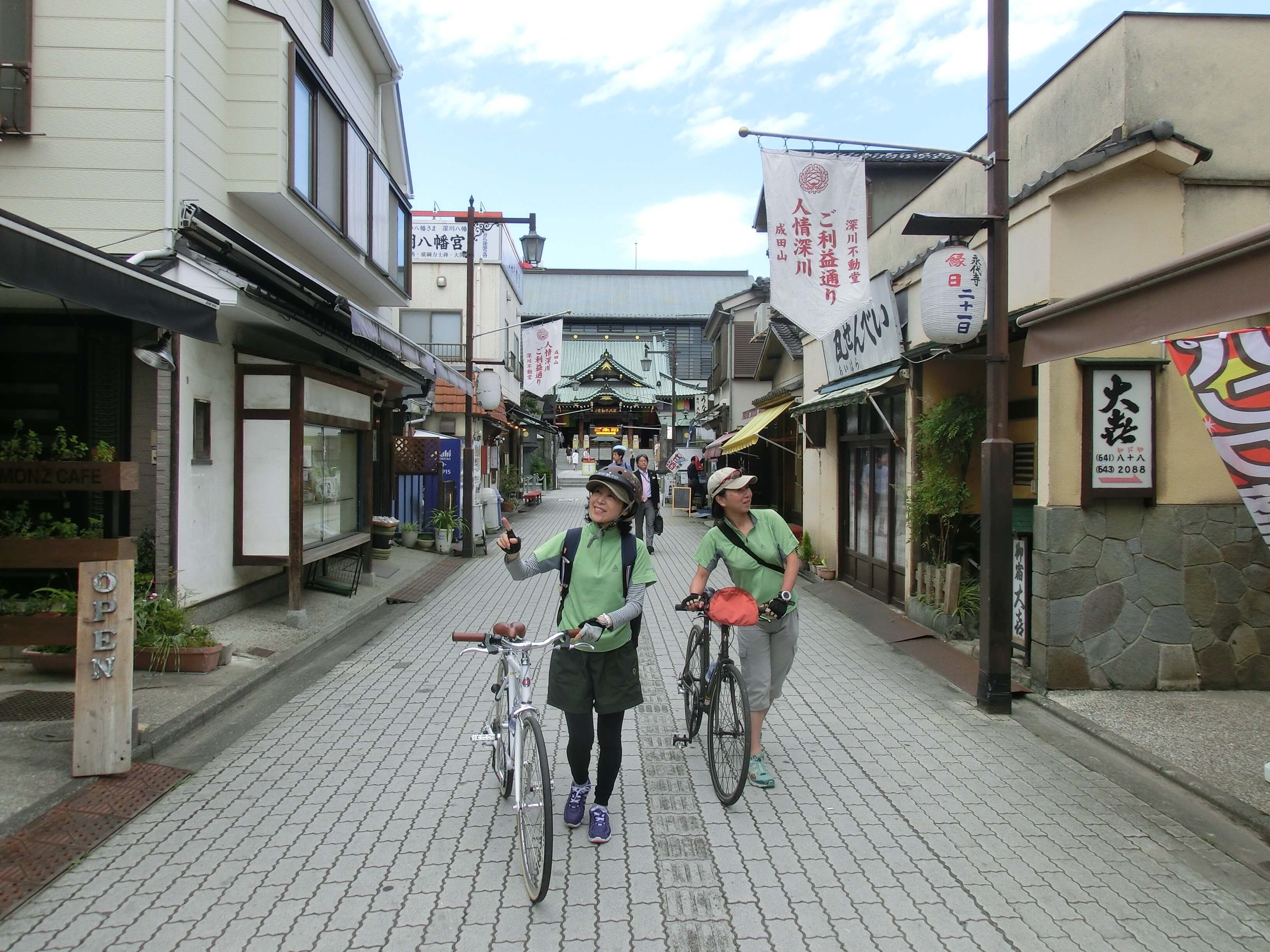 High lights
・Kiyosumi Garden
・Fukagawa Edo museum
・Tomioka Hachimangu Shrine
…and more!
Route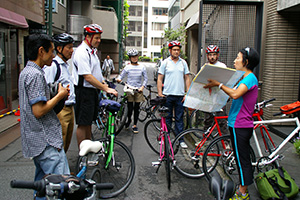 1. Departure 09:00 or 12:30
09:00 Meet at our office :
1-3-2, Shinkawa, Chuo-ku, Tokyo
Registration, Review of General Guidelines
*Please remember that if you are late for the departure time, we may not be able to wait.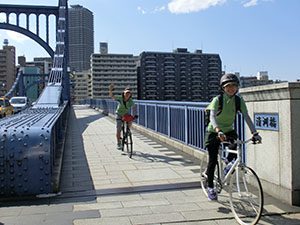 2. Crossing Sumida River
Kiyosubashi bridge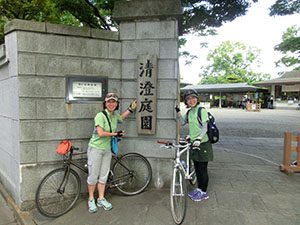 3. Kiyosumi Garden
A traditional garden once designed and owned by Mr. Iwasaki who is the founder of Mitsubishi group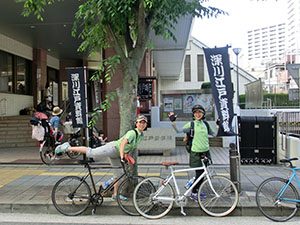 4. Fukagawa Edo museum
You can find what Edo town was like through their replica Edeo houses and buildings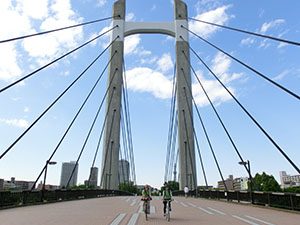 5. Kiba park
An Oasis in Fukagawa. Fukagawa area is high-profile place in Tokyo with many small but unique cafes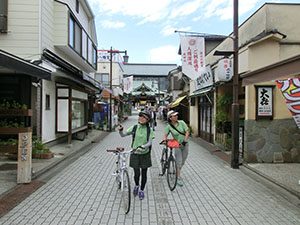 6. Tomioka Hachimangu Shrine
Many shrines and temples are scattered about this area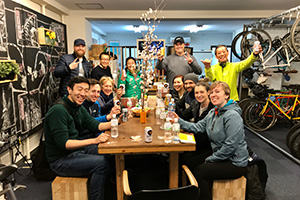 7. Goal 11:30 or 15:00
Crossing back from east side of Sumida to Chuo ward. Our tour office is the goal!

PRICE and DIFFICULTY
5,000 Japanese Yen
(including tax,rental bike, box lunch, bottle of water, guide. And 1% of the fare will be donated to 'One percent for the planet' project)
★ (Very easy)
REMARKS
Capacity :
Maximum 15 persons (Minimum 2 persons)
Reservation :
Prior reservation is needed
Cancellation :
No cancellation charge (Please give us e-mail or call in advance)
If you'd like to cancel the tour, please let us know in advance, there are some guests who are on the waiting list. Thank you for your cooperation!
— Further questions, please see 'FAQ' page.